Company Profile
Founded in Hong Kong, the Asian financial center, MTF is committed to providing high-quality precious metal margin trading services for global investors. Rooted in Asia and facing the world, we are deeply trusted by our customers with our solid foundation, vast network and professional team.
MTF provides diversified trading channels, including 24-hour online and smartphone trading platforms. The company focuses on the security of the online trading system. Through strict supervision, it ensures that the trading platform is efficient and stable.
MTF has the membership of Hong Kong Gold and Silver Exchange and its license number is No.194, which is qualified to provide bullion trading services.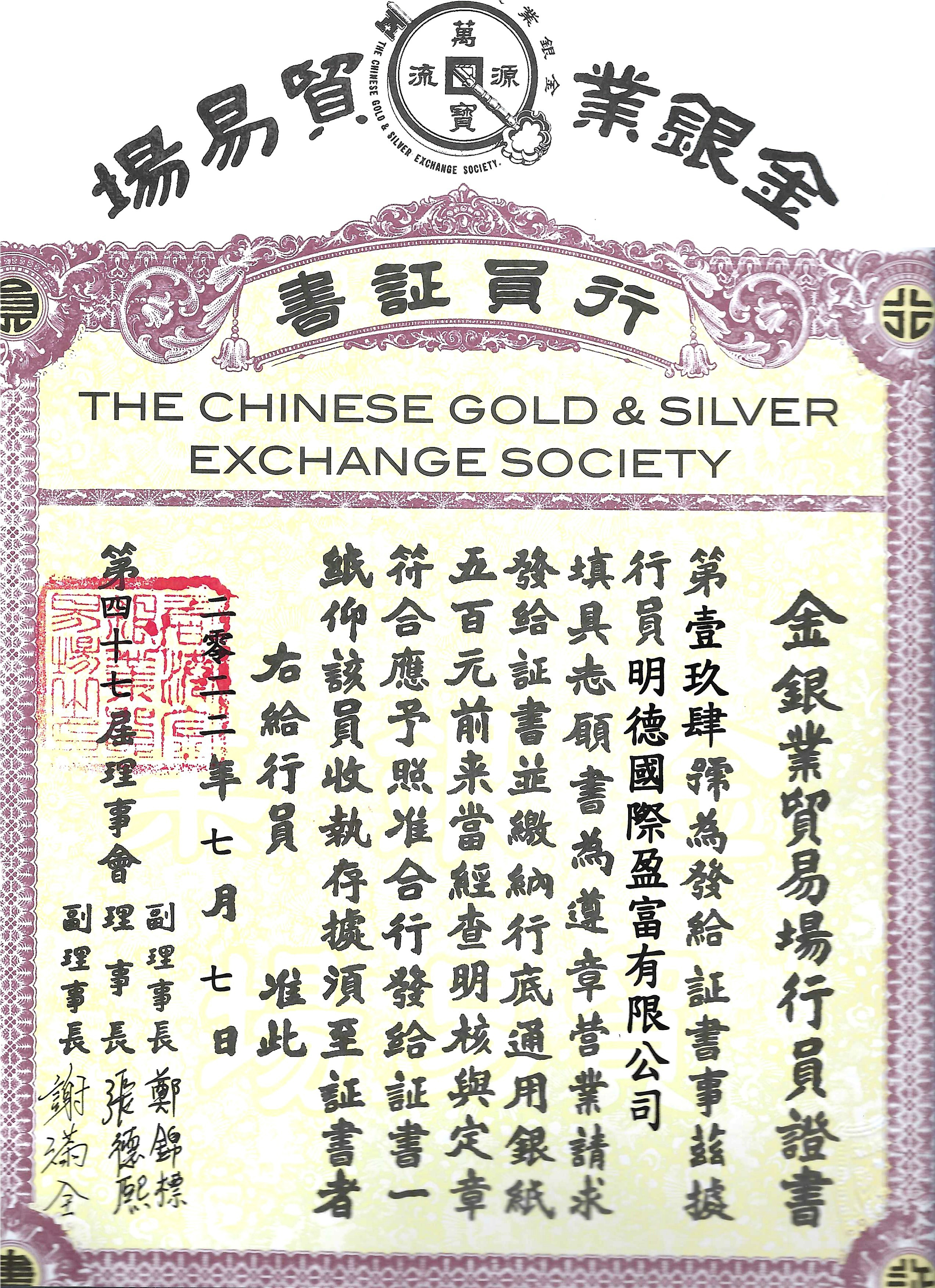 Secure Funds
Client funds
Therefore, funds are deposited in the Hong Kong banking system, and the safety of funds is ensured in accordance with the guidelines of the HKMA and bank compliance; the funds deposited by customers and the company's operating funds are handled separately, and are verified by independent auditors to ensure safety.
External Audit
Audits are regularly conducted independently by an independent external accounting firm to ensure the safety of client funds and the financial stability of the company.



Our Advantage
Comparison
MTF
Traditional brokerage
Bank
Commission
No commission whole life
70 to 500, depending on the broker
No fees
Bid-ask spread
Fixed spread from 0.15

Fixed spread from 0.5

Floating point, usually from $9
Minimum lot size
0.01 lots (1 oz)
0.1 lots (10 oz)
0.01 lots (1 oz)
Transaction cost
USD1000
(1lot)
USD3000 ~ USD6000
(1lot)
Market price, no leverage
Physical delivery
Deliverable
No delivery
No delivery
Transaction hour
24 hours
24 hours
May not trade in midnight
Consultation service
With customer service officer
With customer service officer
Staff of the bank
Products
Gold and silver, spot oil, etc.
Gold and silver only
Gold only
*Offers are subject to terms and conditions
Ready to trade?
Apply in minutes with our simple application process.